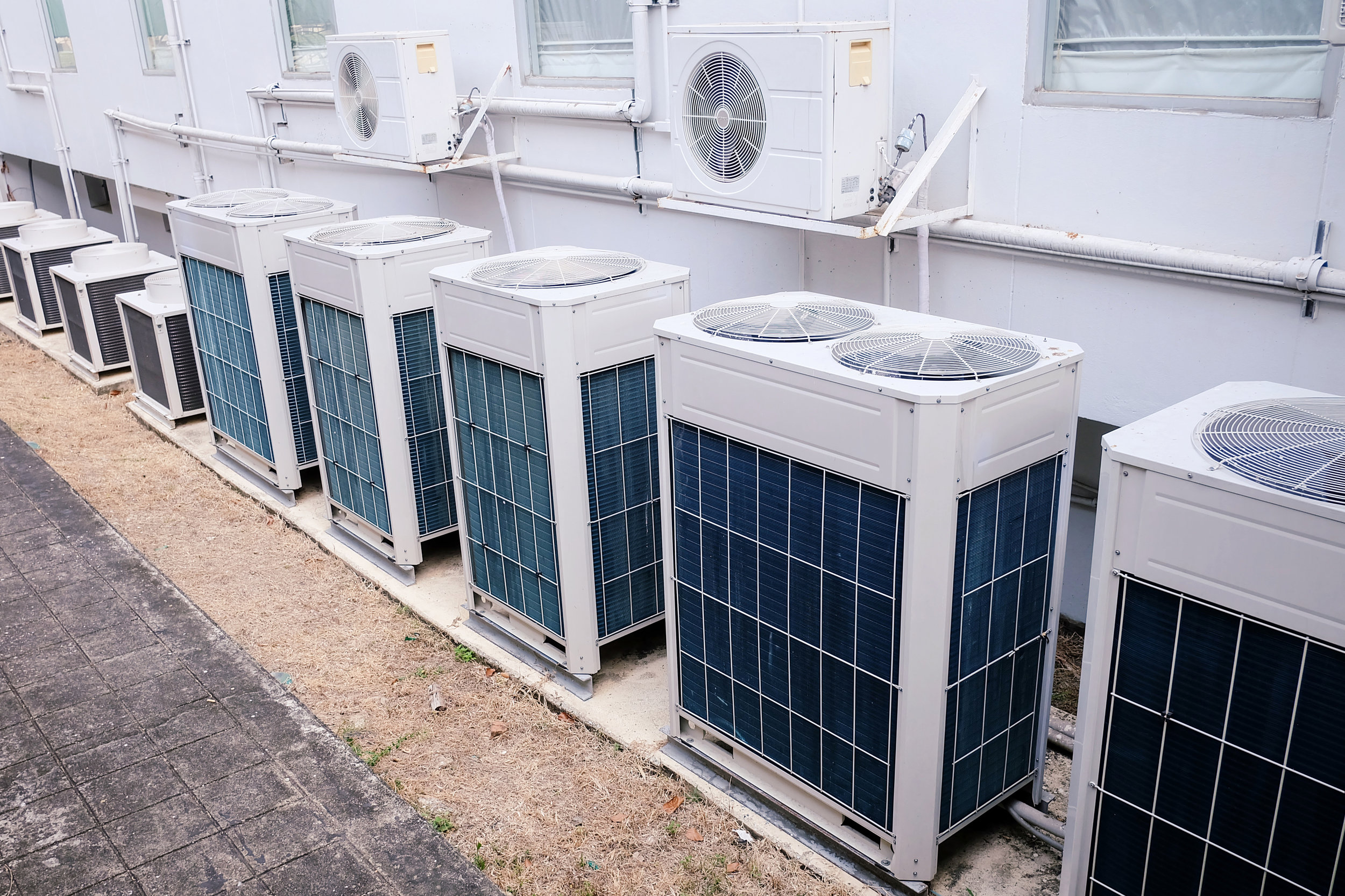 Orlando Air Conditioner Installation
Can't wait to replace your old AC with a new, more efficient system? No sweat! Call 4 Seasons Air Conditioning & Heating, Inc. at 407-295-9231 and learn why we're one of the most trusted AC companies in Orlando!

Living in Florida means it's basically summer all year-round for us. This also means our HVAC systems are working hard every day to keep us comfortable--which takes a toll on their efficiency. The average AC unit lasts 10-15 years.
We can't emphasize enough the importance of enlisting help from a licensed Orlando HVAC professional when it comes to AC replacement. Air conditioning units that experience problems shortly after set-up are likely the result of improper installation. A trusted system installer will help you avoid unnecessary breakdowns and allow you to enjoy long-term indoor comfort.
Take a look at our customer reviews and see why your neighbors consider us among the leading AC companies in Orlando! Check out our current specials and enjoy additional deals and incentives with your new AC installation.
What to Expect When You Call Our Orlando AC Replacement Team
There are a host of factors involved that require careful consideration before, during, and after AC installation.
We understand that deciding to replace your unit instead of continuing with air conditioning repair is a big deal. Not only do you need to consider the cost involved, but you're also probably wondering about the reputation of the company you're contacting. At 4 Seasons Air Conditioning & Heating, we make the process of new AC installation easy, convenient, and seamless for our Orlando customers.
Personalized service
Our professional staff take the time to listen to what our customers want out of a new system. This is the time to let us know of any existing comfort issues such as uneven cooling in different areas of your home, allergies you're experiencing, or noisy ventilation grills. Knowing this information upfront allows us to present you with options that will meet your specific needs and ensures a successful installation.
Thorough inspection prior to installation
We will conduct a thorough survey of your home, including:
Performing Manual J load calculations for all equipment installations to ensure proper sizing for your desired comfort level

Duct sizing calculations on all accessible air ducts to verify that your home's duct sizing is compatible with the new unit you select (required by a 2010 Florida building code)
We will also check insulation, windows, the age of your home, and other factors that contribute to your home's indoor comfort.
Why do we need to know all of this? It helps us determine the proper unit size for your home--an important factor in the long-term efficiency of your HVAC. Orlando residents are able to enjoy greater home comfort when the right-sized air conditioner is installed. It also helps prevent unexpected breakdowns and emergency AC repair.
Today's AC units work at a different level compared to units produced just a decade ago. Even if you are currently satisfied with the size of your existing unit, it doesn't mean getting the same size again will produce the same amount of cooling. This is why it's imperative that we perform a heat load calculation of your home. A complete inspection of your current heating/cooling situation lets us provide you with the information you need to make the best decision for your family's home comfort.
Honest recommendations
Once all inspections are complete, we present you with options for the equipment that will best meet your needs. We'll guide you through the different products available and help you choose the most appropriate system. Your comfort and safety always come first, so you can rest assured you'll only receive honest recommendations and advice.
Once you have chosen your desired system, we will schedule installation at a day and time most convenient for you. Most system replacements can be completed in one day; however, your representative will let you know beforehand what to expect with your particular job.
Full transparency
An experienced 4 Seasons craftsman will arrive on time to perform the scheduled installation and make sure it's carried out to code. The lead craftsman will take time to answer any additional questions you may have and let you know what to expect during the project. Another supervisor will periodically check on the installation throughout the day. When installation is complete, our craftsman will walk you through the thermostat operation, filter location, drain line clean-out, and other important maintenance factors to consider.
Respect for your home
We know how stressful it can be to have people working in your home. That's why we make every effort to keep your property as clean as possible. Prior to beginning any work, we will protect your flooring by placing drop cloths and carpet runners in all work areas. Once the job is complete, we will clear up the area and it will seem as if we were never there!
Our Comfort Guarantee
We stand behind our recommendations and our service. Through careful pre-installation inspections and taking the time to discuss your particular needs and budget, we are able to provide you with AC options you can trust. Our goal is to provide you with the information you need to select the right system--without any high pressure tactics.
In order to maintain your factory warranty and keep your system in like-new condition, every full system installation will receive a 4 Seasons Gold Club agreement. This provides you with one system tune-up during the first year of operation.
Click here to learn more about Gold Club Membership, our annual maintenance plan for proactive homeowners.
Prompt, dependable service, quality products, and attention to detail are why 4 Seasons Air Conditioning & Heating continues to be the HVAC company Orlando residents have trusted since 1953.

Contact our Orlando AC installation experts today at 407-295-9231 and be on your way to whole-home comfort in no time! Financing options available.